Looking for private music lessons?
Golden Valley families, private students, & remote students, please contact Hans directly at
805-515-9828 or email plucktwang@hansottsen.com
For more info on music lessons w Hans Ottsen, please scroll down...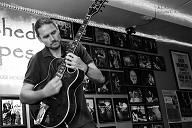 Top Tier Music Instruction, Ventura County
MUSIC LESSONS
Hans Ottsen has been a teacher of music since 1990. He has taught in Los Angeles, New York City, San Francisco, and Ventura County where he co-owns and operates Ottsen Music Studios with his mother, soprano and voice coach Linda Ottsen. OMS is currently accepting students in the Ventura County area. Contact Hans Ottsen directly with any questions by calling or texting 805-515-9828 or email him at plucktwang@outlook.com.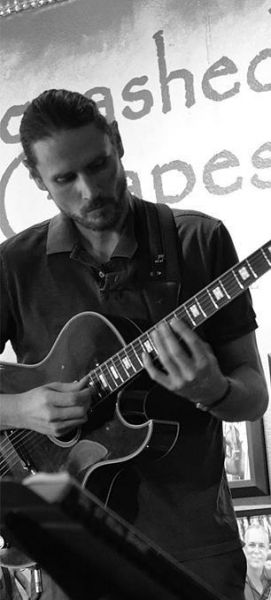 Globally Available Remote MUSIC Lessons w THE TOP TIER Instructors OF OTTSEN MUSIC STUDIOS
REMOTE LESSONS
This is a terrific way to access top tier music instruction from any location worldwide whether you're traveling, outside Ventura County, isolating due to Covid, or just prefer one on one lessons online.  We at Ottsen Music Studios are associated with several incredible instructors available for remote lessons including Big Bad Voodoo Daddy saxophonist Karl Hunter (woodwinds), NYC & Broadway musician/composer/recording artist/producer Don Peretz (drums/percussion),  celebrated soprano/vocal coach Linda Ottsen (voice/opera/musical theater), & me: Hans Ottsen (guitar/piano/ukulele/jazz/harmony/improvisation/music theory).
        Email me at plucktwang@outlook.com for more info or to schedule a remote lesson or text me at 805-515-9828
LOOKING TO BOOK A BAND?
HANS OTTSEN TRIO/QUARTET 
HO3 & HO4 have many permutations.  Here are a few artists who have performed in my projects:   
          Drew Gress & Don Peretz, Matt Perko & Santino Tafarella, Tyler Hammond & Danny Connell,                Adam Clark & Guil Juliao, Ben Shepherd, Granville Young, Bruce Lett, Jeff Falkner, Domenic Genova, Tom Etchart, Mario Calire, Tina Raymond, Harry McKenzie and many more.   
Other projects include:   
mPhaka feat Karl Hunter Tyler Hammond Danny Connell Hans Ottsen   
Ottsen Flowers & Clark feat Rachel Flowers   
ORGANTUAN feat Jimmy Calire (B3, America), Mario Calire (drums, Wallflowers, Ozomatli), & Karl Hunter (sax, Big Bad Voodoo Daddy)   
Jazz Hates Johnny feat Karl Hunter, Andy Langham, Aaron McLendon, Rufus Filpot   
Harlem Holler Trio feat Phil Salazar & Randy Tico   
...and many more   
More musicians with whom Hans has collaborated:   
 Bevan Manson   
Drew Gress   
Don Peretz   
Tyler Blanton   
Matt Perko   
Santino Tafarella    
Jacob Scesney   
Adam Clark   
Rachel Flowers   
Tyler Hammond   
Mario Calire   
 Doug Webb   
Sam Sadigursky   
Ashley Broder   
Andy Langham   
Jimmy Calire   
Nahum Zdybel   
Hunter Van Dam   
Ric Fierabracci   
Rufus Filpot   
Aaron McLendon   
Randy Tico   
Phil Salazar   
Tom Collins   
Nicole Lvoff   
Tom Etchart   
Tom Buckner   
...and many more.   
To book your event or have Hans Ottsen assemble an ensemble specifically tailored for you, please contact Hans directly at 805-515-9828 or email plucktwang@outlook.com